<- Back to Happy Tails
Alabama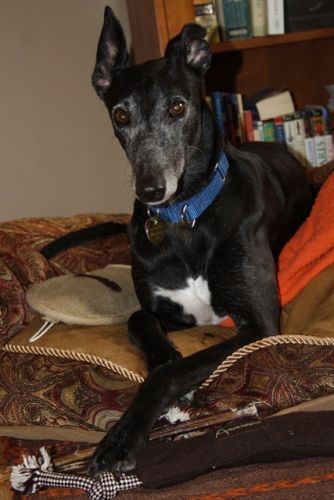 Can you believe it, I have a HOME.
Alabama news:
Alabama is a superb traveller. She zoomed through the house, in an utter urgency to see everything, being little bothered whether the area is carpeted or not. She is very respectful of the cat. She is still intimidated by the stairs, but otherwise it is very hard to tell she has never lived in a house before.
Thank you very much for taking such good care of my girl!
Registered Name: Its Jabber
Sex: Female
Adopted on: Mar 11th, 2012
Color: Black
Right ear tattoo: 96B
Left ear tattoo: 39518
Birthday: Sep 6th, 2006
Arrived at NGA: Feb 13th, 2011