<- Back to Happy Tails
Daisy (was Corona)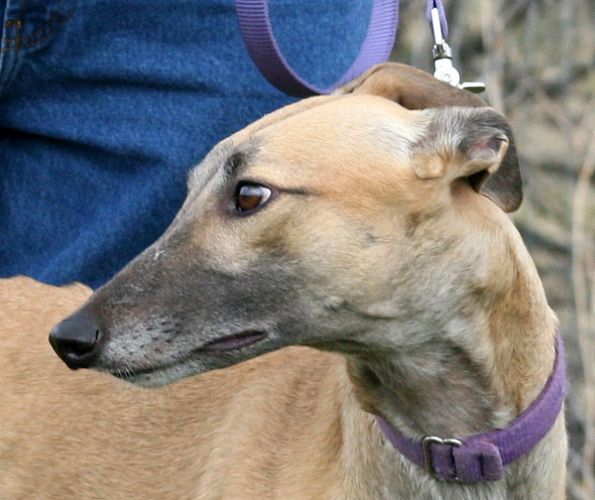 1/2 sister to NGA's Dr. Em who found a home last year!
-----
"Daisy's" new mom writes:
"WE BROUGHT DAISY(CORONA) HOME YESTERDAY JULY 16 2011, THE RIDE HOME WENT GREYT! TOOK HER TO THE SALON 4 A SHAMPOO, NO PROBLEMS THERE, GOT ALONG VERY WELL WITH OTHER DOGS, GOT HER HOME,SHE ADAPTED VERY WELL WITHIN A FEW HRS. DID NOT EAT, BUT WAS VERY CALM, SLEPT ALL NIGHT WITH NO PROBLEM, DOES HER POOP AND PI OUTSIDE, GOES DOWN THE STAIRS WITH NO PROBLEM, BUT STILL WORKING ON GOING UP, WERE GETTING THERE, ALL IN ALL SHE IS A GREYT HOUND, AND WE LOVE VERY MUCH. :)
BRIAN AND LINDA FROM MONTREAL.
Registered Name: Ardelia
Sex: Female
Adopted on: Jul 16th, 2011
Color: Red Fawn
Right ear tattoo: 78A
Left ear tattoo: 47802
Birthday: Jul 9th, 2008
Arrived at NGA: Apr 9th, 2011