<- Back to Happy Tails
Tuna (was Jet)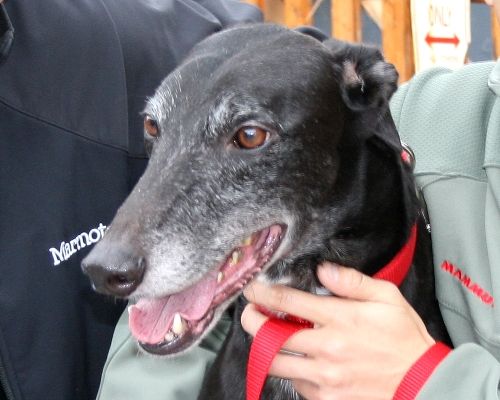 Jet is home - update soon!
-------------
Jet is a quiet, low key boy, he loves to play with the other dogs and is very gentle - he is maybe good with cats
Jet LOVES to be scritched and hugged, and will come up to you and ask for attention - always politely! He will make someone a very happy 'hound owner!
Registered Name: Jetliner
Sex: Male
Adopted on: Oct 10th, 2009
Color: Black
Right ear tattoo: 124A
Left ear tattoo: 30415
Birthday: Dec 1st, 2004
Arrived at NGA: Jul 9th, 2008