<- Back to Happy Tails
Siskel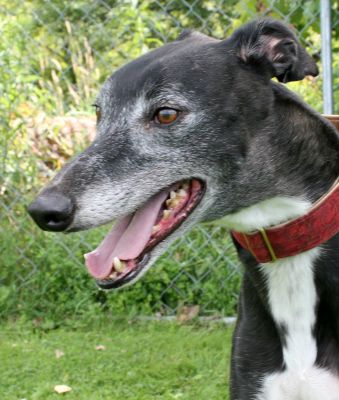 SISKEL IS HOME - YAY!!!!
-------

Siskel is a beautiful large black boy who is wonderfully unobtrusive and neat about his personal space - he is a mellow boy with a lovely gentle personality.
Siskel has tested cat and other small animals safe so far, and is sweet with the children he has encountered.
Registered Name: Risen
Sex: Male
Adopted on: Jan 16th, 2010
Color: Black
Right ear tattoo: 65C
Left ear tattoo: 33307
Birthday: Jun 26th, 2005
Arrived at NGA: Jun 1st, 2008